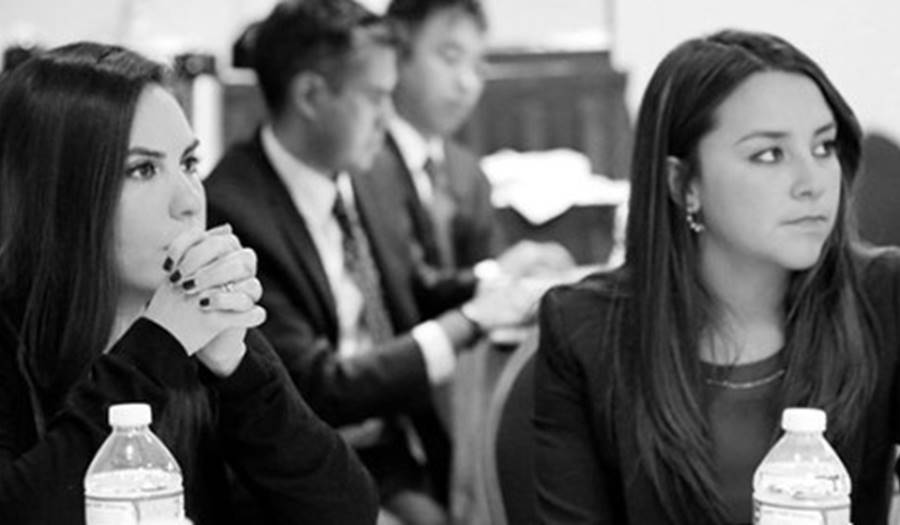 An Interview with Vanessa, Analyst (Value Management Consultant)
9/28/2015
Here at Stern Value Management, we have long prided ourselves on our ability to offer our newest recruits industry opportunities not usually afforded to analysts in similar fields or firms. Our most junior consultants are thrown into the proverbial "deep end" as a means of offering maximum exposure and ensuring as much skill development in the first year as possible.
We are very proud of our hands-on approach when it comes to our training, as well as the work we do with our clients. For this reason we thought it was time to hear from one of our Analysts (Value Management Consultants), Vanessa Angel, who is currently working at our Latin American practice. Vanessa has been with Stern Value Management for over a year. She holds a Bachelor's degree in Economics and Master's degree in Engineering.


Interviewer: Can you tell us a little more about your role at Stern Value Management and what you enjoy most about it?


I currently work as an Analyst. I think the aspect that I enjoy most about the work is the scope, as well as being involved first hand in a number of projects within my first year. I have had the opportunity to explore and develop a wide range of skills, while working with and observing senior executive teams from the onset in my role. This meant I was able to learn from seasoned professionals very early on in my career, which presented me with endless learning opportunities.



Interviewer: What do you enjoy the most about your role at SVM?


I think what I enjoy most about what I currently do is that I am not simply collecting or analyzing data and sending it through to the client for review. I am able to generate a significant impact on the organizational culture of the clients since I am exposed to direct client work. I'm not sure I would have been able to interact directly with clients at this level should I have applied for a position at a different firm, or in a different role.



Interviewer: What do you find challenges you the most in working as an Analyst?


I feel challenged to constantly improve not only my theoretical knowledge of management and finance, but also to refine my client interaction skills. I have learned the importance of understanding the client profoundly. Not only the financial aspects, but rather a more integrated view of each individual and their understanding.



Interviewer: What advice would you want to give to young professionals entering the field of management consulting?


You will need to have excellent management skills and an aptitude for learning. Management consultants need to be dedicated to understanding the client's problems. This field will require you to absorb information very quickly and will also require a new perspective that is different from traditional or conventional forms of thinking. Most importantly, I would tell junior consultants to be transparent about their abilities, strengths and weaknesses. This way the firm can utilize you in a role that plays to your strengths, where you are most likely to succeed and make the best possible contributions.



Interviewer: Vanessa, we all know how hard it can be to maintain a work/life balance, especially in a profession like management consulting. We hoped you would share some of the personal details about your life that help you maintain a balanced lifestyle.


 I would start by saying that the company gives you the opportunity to value both work and personal life. I think that even though work can sometimes be intense, we are also still able to have an enjoyable personal life. For example, when I am not on the road, I go to dance lessons twice a week. We manage our projects and time efficiently.



Interviewer: Vanessa, do you have any closing thoughts about the workplace that you would like to share with us?


Have no regrets. Try to always make the best possible decision at the time and try not to doubt yourself. I see myself within the firm playing a specific function, but since we are an international firm, there are always bigger opportunities waiting for me at Stern Value Management.