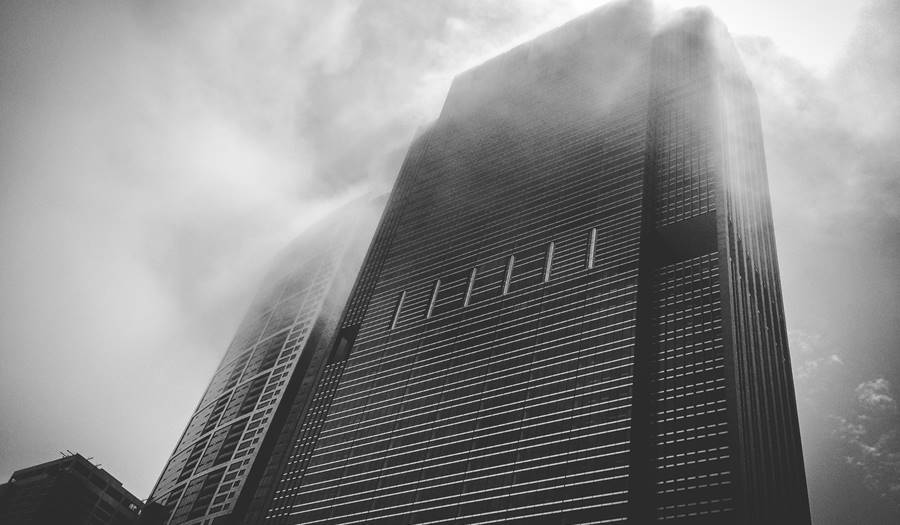 Leading in turbulent times: How our small business survived
4/17/2020
Memories and lessons from the COVID-19 pandemic.
From small businesses to big companies, this is a useful read to think and act. We are all in it together, and we will thrive together again.
December 20, 2019
My name is Sam. I'm the owner and CEO of a small business that currently delivers value to society thanks to the support of our 150 employees. I am very happy with our 2019 achievements and the 2020 expansion plan.
January 23, 2020
Today I woke up concerned about the situation in China. Not only are some of our products made there, but one of our colleagues who was there celebrating Chinese New Year is facing strong quarantine measures, something I only thought would be possible in movies. We're concerned about him and his family. We also need to start looking for other sourcing opportunities for our products to keep our operations going.
February 16, 2020
The situation in China is complex. We found other options for sourcing our products; although, we need to invest in additional training to ensure quality. Our team member is doing well, but there is a lot of tension. His team has been extra supportive and organized their responsibilities to cover his workload until he's back. Thankfully our corporate governance procedures empower and give our employees the flexibility and agility to find value-adding solutions fast.
March 11, 2020
Many states in the US have already declared a state of emergency! The virus is now recognized as a global pandemic and governments are encouraging people to work from home. I underestimated the impact of the situation; fear is all around and we currently don't have the necessary resources to send our team to work from home.
March 14, 2020
I can't describe how stressful this week has been. I'm worried about the continuity of our business. Markets are severely impacted. There's panic around the city because of shortages in supplies and food in some areas. For our business, a handful of our non-core products had an unexpected demand. We barely sold any of our core solutions.
In addition, many of our employees are requesting to stay home as their kids' schools are closed and they haven't been able to find childcare. I need to keep the business going. I would support them to work from home, but we don't have the infrastructure or the money to support such a radical change right now. If sales keep sinking at this pace, I'm afraid I'll need to start looking for additional cost reduction alternatives, and to be honest, if this extends, I don't know how we'll make ends meet for payroll within a month, let alone pay rent and bills.
I'm hopeful that some of the initiatives the government is taking to support businesses' continuity will alleviate some financial burdens now, but I am afraid that the government alone won't be able to help all of us.
March 16, 2020
Over the weekend, I met with my best friend. She helped me view our business from a different perspective. In times of crisis, more than ever it's important for us to work as a team and focus on the activities that create, enable, or protect the value of our organization. She gave a brief explanation on VBM – Value Based Management™ principles to prioritize activities, set the optimal capital allocation structure, and empower our team. I learned about the importance of being radically transparent with the situation and to incentivize the team to act as owners, work together, and think creatively to keep the business going.
March 17, 2020
We held a live teleconference with the whole team and invited our investors to join. The leadership team explained how the current environment is impacting our business, our current risks, and the action plan to prioritize what matters. I showed key metrics and was drastically transparent with everyone; we are in a very difficult economic position and our chances of survival as a business are low. I expressed the critical need to find a solution to keep the business alive and the team safe. I promised them that this week no one would leave the organization, but risks of downsizing are very high if we can't find a solution fast. I made myself and the executive team available to listen and support, and also committed to keeping everyone informed of the situation and the next steps.
March 18, 2020
Today, I had a breakthrough moment. One of our interns came up with a plan to implement Work From Home (WFH). It would require adaptability, ownership, accountability, commitment, and a lot of teamwork she said. Her plan included a collaboration platform, telecom support, cloud storage, and cybersecurity options as well as training to help people be more productive when working from home. As she spoke, my brain was rushing, thinking how much this would cost, but how desperately the team needed it to continue business under the current circumstances.
I saw the light when she outlined the options with numbers for the proposed implementation. She mentioned that she had already confirmed with these companies and some of our current suppliers (telecom, logistics, and CRM) that they were launching temporary freemium services and top tier discounts to help companies like ours get through this situation. 
We committed to a way forward and decided to roll out a campaign to help our customers by offering temporary special rates. This was our time to roll-up our sleeves, step it up, be consistent with our mission, show up, and help.
March 23, 2020
We have finished the rollout of the WFH plan. The team is engaged, and we only have the minimal staff required at the office. I feel proud to have taken these steps for the wellbeing of our team and our community. I'm confident that we will deliver to our customers, thanks to our suppliers' support. We also have been able to pay the favor forward to some of our customers through rebates and discounts. I don't know how the whole situation will play out yet, but we will keep pushing through and perform at our best to support our people, customers, and community.
May 2, 2020
Things have been hard, but we have learned many lessons as a company. I trust my team more than ever. I understand the importance of focusing our efforts on value-related activities and being very conscious about our capital-allocation strategy. I'm seeing the uncapped potential of empowering my team and building an incentive compensation system that allows them to profit from the value they add to our organization. We all have learned to simplify processes and decision making to pursue better corporate governance practices. I'm aware that this economic slowdown will impact us long term, but I'm confident we will be able to get through it together. I'm grateful for the commitment of my team and for my business partners' support.
October 10, 2020
Today, a logistics supplier contacted us to switch providers. I couldn't help but think back to the early days of COVID-19. Back then, my current supplier helped us out when I was almost certain I would have to close up shop. I don't see any reason why I would ever leave them or any of the companies that were my partners in that time of crisis.
April 22, 2021
I'm proud to announce that my expansion plan is going to take place this year. We had a rough 2020 but were able to navigate through it, thanks to some of the government incentives, our employees' commitment, and the support of our service providers. As our expansion starts, I will rely on them as business partners to support our organization's way forward.
Here some of the major lessons
A strong organization requires a culture that promotes consistency, adaptation, cooperation, radical transparency, trust/safety, creative-thinking, open-mind, extreme-ownership, grit, and resilience.
Invest in companies that not only believe their value proposition but also live it. Consistency is key; lip-service is cheap.
Invest in companies that clearly understand their value drivers and invest most of their effort in cultivating and growing them.
Build a corporate governance system that allows agile and effective decision making.
Your organization's capital allocation strategy needs to be clear and driven by value-adding efforts.
Design and implement an effective incentive compensation system: invest in companies whose teams are compensated for being owners in the creation of sustainable long-term value and have the necessary resources for its execution.
Agility is not only for start-ups; big organizations can use their resources to respond fast and effectively in times of crisis.
It will become apparent which companies invested in value-creating ESG (Environment Social responsibility and Governance) and those that paid lip service or wasted funds on non-value creating ESG efforts.
Be resilient and open to adapt and change. Be creative! Find ways to help and enable people to help and be helped by each other.
Focus on long-term sustained value creation and not on short-term efforts that sacrifice the long-term value potential of your business
Your employees, clients, and suppliers are not just any stakeholders, they become your partners, so choose them wisely